Details:
€5 off on Artillery Hornet 3D Printer Build Volume 220x220x250mm.
Details:
Save €10 on Artillery Genius Pro 3D Printer Build Volume 220*220*250mm.
3D Printer Discount Coupons
Details:
Get $40 discount for Artillery® GeniusPro & Genius 3D Printer 220*220*250mm Print Size with Ultra-Quiet Stepper Motor TFT Touch Screen Support Filament Runout Detection & Power Failure Function. Regular price $299.00. Final coupons price only $259.00. Save 14%.
Details:
Get $163 discount for Creality 3D CR-10S Pro V2 Firmware Upgrading DIY 3D Printer Kit 300*300*400 Print Size With Auto Leveling/Dual Gear Extrusion/Resume Print/Colorful Touch Screen. Regular price $629. Final coupons price only $466. Save 26%.
Details:
Save €10 on Anycubic Mega S 3D Printer 210x210x201mm.
3D Printer Promo Codes
Details:
Get $20 discount for ELEGOO® Mars 3 ULTRA 4K Mono LCD 3D Printer with 89.6mm*143.36mm*175mm Print Size. Regular price $319.99. Final coupons price only $299.99. Save 7%.
Details:
Get $30 discount for Creality 3D® CR-10 Smart 3D Printer 300*300*400mm Print Size Intelligent Auto-Leveling/Ultra-silent Mainboard/Dual Z-axis/4.3inch Full-View Touch Screen/. Regular price $499.00. Final coupons price only $469.00. Save 7%.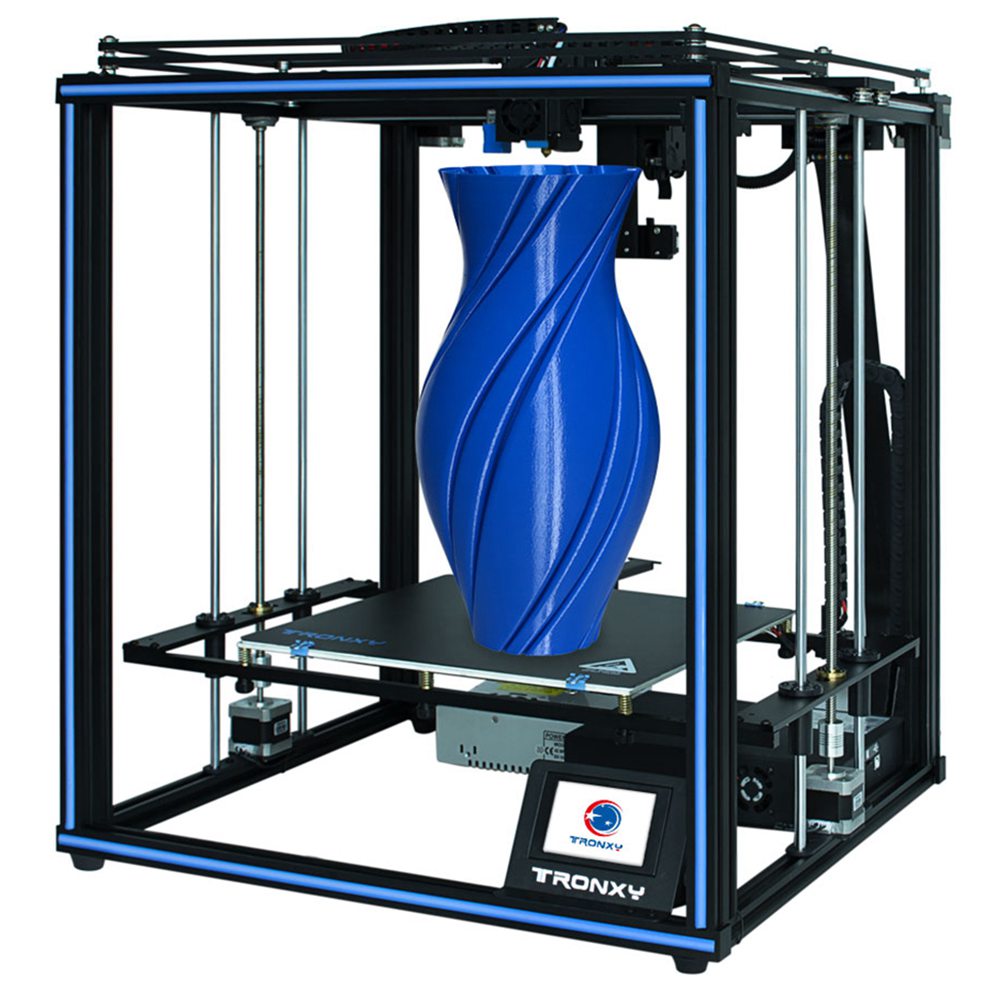 Details:
Get €20 Discount on TRONXY X5SA-400 PRO 3D Printer.
Mother's Day 3D Printer Coupons
Details:
Just $329 for ANYCUBIC Vyper 3d printer on Halloween Sale.
Details:
Halloween Sale: ANYCUBIC Photon Mono X 3D Printer $20 Off.
Details:
€5 off on Anycubic Photon Mono 3D Printer 130x80x165mm Build Volume.
Memorial Day 3D Printer Coupons
Details:
Halloween Clearance Sale: ANYCUBIC Photon S 3D Printer $5 Off
Details:
Halloween Clearance Sale: ANYCUBIC Photon Mono SE 3D Printer $5 Off
Details:
The Halloween Sale: ANYCUBIC Photon S 3D printer $10 off
Summer Season Discount Coupons
Details:
Halloween Clearance Sale: Save $5 on ANYCUBIC Mega Zero 2.0 3D Printer.
Details:
€15 off on Anycubic Vyper FDM 3D Printer 245x245x260mm Build Volume.
Details:
Halloween Clearance Sale: ANYCUBIC 4Max Pro 2.0 3D Printer $5 Off
Father's Day 3D Printer Coupons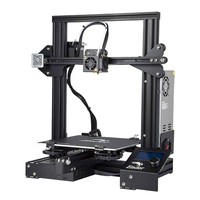 Details:
Get 20.12% discount for Creality 3D Ender-3 3D Printer 220x220x250mm Printing Size With Power Resume Function/V-Slot with POM Wheel/1.75mm 0.4mm Nozzle. Regular site price is $179.00. Final Coupons Price is $142.99.
Details:
Save $2 On ANYCUBIC Photon Mono SQ 3D Printer.
Details:
Save €15 on Artillery Sidewinder X2 3D Printer Build Volume 300*300*400mm.
QIDI TECH S-Box Resin 3D Printer UV LCD Printer 10.1 inch 2K LCD 4.3 inch Touch Screen 215x130x200mm/8.46x5.11x7.87 inch - $879.45
46% OFF - QIDI TECH Large Intelligent Industrial Grade X-max 3D Printer 5 Inch Touchscreen print 300x250x300mm - $1049.00
July 4th Discount Sale
AEP450 Large Build Advanced 3D Printer/Custom Quote - $30000.00
Raise3D E2 Desktop 3D Printer - Features IDEX (Independent Dual Extruders), Auto Bed Leveling, Video-Assisted Offset Calibration, Power Loss Recovery, Filament Run-Out Sensors - $3499.00
more details
;
Main Features:
EASY SET UP, EASY TO USE - E2 features auto bed leveling technology and a video-assisted offset calibration system that guides users through a simple process to verity that the E2 is geometrically aligned. The on-board 7u201d touchscreen, intuitive visual interface, and on-screen assistance makes 3D printing with the E2 a user-friendly experience.
INDEPENDENT DUAL EXTRUDERS - E2 features Raise3Du2019s IDEX technology, which allows the printer to produce two models at once. Use Duplication Mode to use both extruders in synchronized printing, or Mirror Mode, which produces a model and its inverse simultaneously.
NEVER LOSE A PRINT - E2 features filament run-out sensors that automatically pause the printer if it runs out of filament material, and power loss recovery that automatically stores task progress and seamlessly resumes the most recent task when power is restored.
AND THEREu2019S SO MUCH MORE - E2 features up to 13x9.4.9.4 inch build volume, a flexible build plate for easy model removal, a heated print bed (up to 110u2103), Wi-Fi and ethernet connectivity with a live camera for remote monitoring, and HEPA air filtration.
COMPATIBLE WITH A VARIETY OF MATERIALS - E2 works with a wide variety of 1.75mm filament materials, including PLA, ABS, HIPS, PC, TPU, TPE, Nylon, PETG, ASA, PP, PVA, glass fiber infused, carbon fiber infused, metal fill, wood fill, and others that work within E2u2019s 300u2103 temperature range.
Junco Intelligent Industrial Grade 3D Printer Model X-max,5 Inch Touchscreen,WiFi, Precise Printing with ABS,PLA,TPU,Flexible Filament,300x250x300mm - $1029.00
more details
;
Main Features:
Support 1-Year and Customer Support; Filament Diameter 1. 75mm; Printing Extruder Single Extruder .
Full metal support more stable than plastic support; Aviation aluminium, CNC machining aluminium alloy
Build Volume 11. 8''x9. 8''x11. 8''(300x250x300mm); Filament Types PLA, ABS, TPU, PETG, Nylon, PC, Carbon fibber, etc.; Printing Plate heated, removable plate
Super big desktop 3d printer, for Education Institutions for Hands-on, Project-Based Learning, Designers, Tinkerers, Hobbyists, & Home Users, Advanced 3D Users in Industry, Engineering and Product Development
Back To School Offers
LulzBot KT-PR0051NA TAZ Workhorse 3D Printer - $3722.50
more details
;
Main Features:
Dual Z-axis limit switches for automatic x-axis gantry leveling
X/Y/Z Backlash Compensation* for 3D printed part accuracy.
Pre-configured material profiles created by expert in-house technicians.
The industryu2019s widest array of supported materials with ready-to-print profiles
Lightweight tool head design for faster, better looking prints
Premium E3D Hot end with 360 cooling.
Belt driven Z-axis for fast cycle times and elimination of Z wobble.
35% OFF - Tronxy X5SA-500-2E Large Size500X500X600MM 2209 Drive 3d-printer Dual Extruders High Precision Touch Screen DIY Can Print Face Sheild - $849.99
10% OFF - FDM Desktop Cnc Machine Machinery Industrial 3d Printer - $1080.00
3D Printer Thanksgiving Coupons
Snapmaker 2.0 Modular 3-in-1 3D Printer, Laser Engraving, CNC Carving, All Metal, Auto-Leveling, Working Volume Support up to 320x350x330mm - $1849.00
more details
;
Main Features:
Large Workspace: Snapmaker 2.0 has three models: A150, A250 and A350. You can make large prototypes, or multiple smaller objects in one go. A150: 160 x 160 x 145 mm, A250: 230 x 250 x 235 mm, A350 provides the largest build volume, measuring 320 x 350 x 330 mm.
Innovation 3-in-1: Snapmaker 2.0, the modular 3-in-1 3D printer that unlocks your full creative potential, from 3D printing to laser engraving, cutting, and CNC carving. Snapmaker 2.0 is smarter, faster, larger, and more powerful than ever before. It is a new generation of 3-in-1 3D printer that comes with everything you need!
High Resolution: Built with high-precision parts and an overall upgraded design, Snapmaker 2.0 is able to consistently print, engrave, cut, and carve objects in high resolution. The repeatability of the machine is 0.005 mm, and the homing repeatability is 0.01mm.
Modular Design: Imagine a 3D printer that you can upgrade and customize. Snapmaker is more than just a series of machines. It's a system of powerful modules and add-ons for creative people like you. You can enjoy a lot of new features simply by getting the new modules or new kits.
3-in-1 Software: Our 3-in-1 software, Snapmaker Luban, is tailor-made for your Snapmaker machines. One single and powerful software for all your tasks. With a plugin system, API and tutorials, Snapmaker Luban enables you to easily add new features for existing modules. You can even develop new features for your customized modules. We will build a truly modular system together.
ANYCUBIC Photon-S 3D Printer Dual Z axis Quick Slice 405nm Matrix UV Module SLA 3d Printer Resin Photon S Upgraded Impresora 3d - $774.93
28% OFF - Tronxy X5SA PRO 3d Printer CoreXY Rail FDM TRONXY Titan Extruder Printable Face Sheild - $935.99
Black Friday 3D Printer Coupons
QIDI TECH 3D PRINTER i-MATES get extra 0.2mm extruder 270x200x200mm large build size - $999.00
16% OFF - Dremel DigiLab 3D45 Award Winning 3D Printer w/Filament, PC & MAC OS, Chromebook, iPad Compatible, Network-Friendly, Built-in HD Camera, Heated Build Plate, Nylon, ECO ABS, PETG, PLA Print Capability - $1600.01
more details
;
Main Features:
RELIABLE AND PRECISE PRINTING: 50 Micron layers (1/20th mm). Internally tested by Bosch (+800 hours) for safety and performance and 3rd party tested by UL
AUTOMATED 9-POINT LEVELING SYSTEM and built-in auto-levelling sensor detects and account for discrepancies for more successful printing
NETWORK FRIENDLY with Wi-Fi, Ethernet and USB connectivity. Also equipped with static IP and Proxy for quick and easy network set-up
HEATED BUILD PLATE (10"X6"X6.7") allows you to use PLA, PETG, ECO-ABS and Nylon filaments
AWARD WINNING 3D PRINTER: 2018-2020 PCMag Editors' Choice Award. 2019 All3DP Best 3D Printer for Schools Award
WINDOWS, MACOS, CHROMEBOOK AND IPAD COMPATIBLE with cloud-based software included
WORLD-CLASS LIFETIME DREMEL CUSTOMER SUPPORT located in Racine, WI.
BUILT-IN HD CAMERA allows monitoring prints from anywhere when using the Cloud software
Tresbro Creality CR-6 Max Large Build Volume FDM 3D Printer 400 x 400 x 400mm, 2021 Newest Auto Level DIY Printer Kit with Silent Mainboard, Touchscreen, Meanwell Power Supply - $899.00
more details
;
Main Features:
u3010Large Build Volumeu3011The CR-6 Max features a 400 x 400 mm build plate, with a towering 400-mm maximum build height.This means that you will be able to print much larger than is facilitated by the CR-6 SE, without having to cut your model into pieces. As the printer use a 24-volt power supply, the heated bed will be able to reach higher temperatures quicker and more easily than has been possible on Crealityu2019s earlier large-format machines.
u3010Reinforced Vertical Axisu3011Holding up the towering Z-axis are the supporting rods that Creality has previously dubbed u201cThe Golden Triangleu201d. These metal supports help to reduce vibrations as the bed is moving back and forth.The appearance of these is a welcome, and means that you will be able to print taller without having to worry about excessive Z-wobble as you reach the upper limits of the build volume.
u3010Touch Screenu3011The CR-6 Max will also feature the same 4.3-inch portrait-oriented color touch screen as the CR-6 SE. For users who dislike the dial-operated blue LCDs of the past, this screen will be a welcome inclusion, allowing users to quickly and easily navigate the intuitive menus or check on the print status at a glance.
u3010Glass Build Plateu3011Additionally, the CR-6 Max will still have a carborundum (silicon carbide) coated glass build plate, offering the same kind of adhesion that makes the Anycubic Ultrabase so popular. This build plate will be removable, but youu2019ll have to be careful in doing so due to its massive size.
u3010Auto Leveling Sensoru3011The CR-6 Max features the same innovative leveling system as the CR-6 SE, using a force-based sensor. The Max will simply touch the nozzle to the bed at specific points, and a strain sensor on the hot end will detect the exact point at which the nozzle touches the glass.
Halloween 3D Printer Coupon Codes
ANYCUBIC Photon-S 3D Printer Dual Z axis Quick Slice 405nm Matrix UV Module SLA 3d Printer Resin Photon S Upgraded Impresora 3d - $774.93
Large Size 3D Printer 300x250x300mm Auto Level Touch Screen Single Extruder DIY 3D Printer Kit Heated Bed - $1213.00
QIDI TECH Large Size Intelligent Industrial Grade 3D Printer New Model:X-max,5 Inch Touchscreen,WiFi Function,High Precision Printing with ABS,PLA,TPU,Flexible Filament,300x250x300mm - $1099.00
more details
;
Details:
3D Printer Fall Season Sale
4 Spools of 3D Printlife Filament Bundled with The CI SAAM Continuous Automatic Part Ejection 3D Printer - $3499.00
more details
;
Main Features:
Remote operation and monitoring with CI Cloud software (included)
Continuous, unattended operation courtesy of patented Automatic Ejection System
Nozzle Temperature: 260°C; Bed Temperature: 90°C
4 Free spools include 3D Printlife's Pro PLA made here in the USA at our medical grade extrusion facility. Every spool of 3D Printlife filament prints like a dream from beginning to end, from one spool to the next, and every inch of filament maintains a dimensional accuracy better than +/- 0.03mm
Build Volume (X, Y, Z): 7.9" x 7.4" x 9.4"
Multicolor I3 3D Printer MK3 MK3S MMU Five Colors Print Kit MK52 - $1136.00
ROBO 3D E3 Pro 3D Printer - 9.80" x 11" x 11.80" Build Size - Polypropylene Supported - Wireless LAN - $1999.00
Frequently Asked Questions About 3D Printer
How to get discount on 3D Printer orders/services
To get discount, here we are listed verified 3D Printer coupons, by applying any of these coupons during store checkout, you can save more on 3D Printer orders. Alternatively you can google for 3D Printer coupons in any of the search engines.
How many 3D Printer coupons/deals you have right now?
Currently, we have 40 total offers including coupon codes and deals.
How can I get updates about new 3D Printer coupons?
To get updates on your email, just subscribe to our 3D Printer newsletters. You receive newsletters for only what you subscribe for. We promise that we never send any spam mails.
How to apply 3D Printer coupon?
First add product/service to cart, copy active 3D Printer coupon and paste it at promo code field and apply. That's it, enjoy the saving.